Radha – Discover A Path To Devotion – Women's Temple and Lifedancing 
Yashodhara van Vilsteren & Carina-Maria Möller
April 5-7 2019, Gut Helmeringen nähe Ulm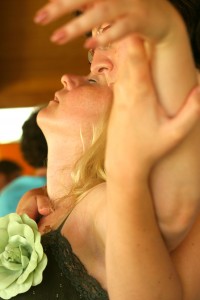 Dive right into the sweetness of nothing held back love.
Let your heart explode with devotion.
It´s time to connect with Radha!
When spirituality tends to be self-centred and lukewarm, Radha connects us with devotion.
She is guiding us through resistance and pain right into longing, truth and love.
She is bridging worldly, sticky "love" with universal, unconditional love, and even though she is humble, she is not holding anything back.
She is teaching us that when we give it all, we get it all, and she encourages us to go all in, no matter what.
During this weekend we will dive deeply into temple practices and goddess yoga:
– Respectful touch: give and receive healing touch
– Dialogue practices and sharing circles
– Devotional singing: a sacred portal into the Divine
– Silent meditation: connect and integrate awareness with spacious presence
– Lifedancing: enter the knowing body that holds, contains and moves it all
Date: April 5-7 2019,  Friday 5 pm till Sunday 5 pm
Location: Gut Helmeringen, 89415 Lauingen, nähe Ulm: www.gut-helmeringen.de
Regular cost: 280 €
Early bird cost: 230 € – registration and payment before February 1 2019
Lodging including food: 60 € – 92 €/day
Registration: www.komm-dir-naeher.de