Yogini Summer Ashram
For the last eleven years I have had the great honor to be a part of the Awakening Women Team with Chameli Ardagh at the Yogini Summer Ashram, Corfu, Greece.
I believe that Chameli is one of the world leading voices on feminine spirituality, and if you are a women, longing to go dive deeply into the realm of the Goddess, I deeply recommend this retreat. Practice with women from all over the world. Merge into sisterhood and friendship. Get nourished, challenged, loved beyond your wildest dreams.
I will teach Lifedancing during week one and two, 4-5 days/week, 1-1 1/2 hour/day.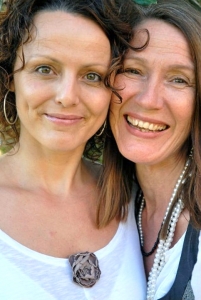 Yogini Summer Ashram
Corfu, Greece, 18/6-16/7
Choose one, two, three or four weeks.
Information and booking here:
www.corfuretreat.com
More information on Chameli´s work here:
www.awakeningwomen.com