The Crack/Sprickan
Forget your perfect offering
There is a crack in everything
That´s where the light gets in
Leonard Cohen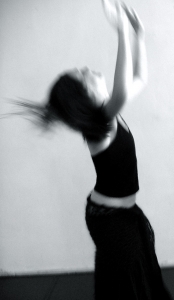 Dansdag i Lifedancing med Carina-Maria Möller
Lö. 18/4 2020, Göteborg
Vår kollektiva – och individuella – strävan efter perfektion stryper just det vi längtar efter allra mest. Vår prestationsångest, rädsla och stress förminskar och separerar oss, och hindrar oss från fritt, flödande liv i kärlek och närvaro, glädje och kreativitet, omsorg och gemenskap.
Men den perfekta tillvaron existerar inte.
Livet – det verkliga levande livet – är komplext och fullt av ofullkomlighet, revor, hål och fläckar.
Under den här dansdagen rör vi oss försiktigt in i sårbarhetens spricka och granskar myten om the perfect offering.
Leonard Cohens text får vara vår guide och inspiration, Lifedancing-praktiken vår metod.
Gamla och nya dansare varmt välkomna!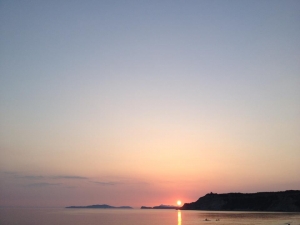 Ur kursinnehållet:
– Centrering och grundning – basövningarna i Lifedancing.
– Lifedancing – dansa dig in kroppen till skön musik.
– Sittande meditation – närvaro och fokus.
– Poesi – inspiration och medicin.
– Dialogövningar i dyader och helgrupp – formulera det du upplever. Lyssna och lär av andras berättelser.
The Crack – Dansdag i Lifedancing, Göteborg
Lö. 18/4 kl. 10.00-18.00, uppvärmning från 9.45
Musikens Hus, Djurgårdsgatan 13, Gbg, ingång från gården
950/750 kr, den högre kostnaden om du arbetar, annars den lägre
Shake Your Everything fr. 17/4 kl. 19.00-22.00 ingår i kostnaden för den som vill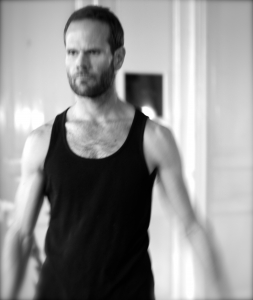 I Sing The Body Electric 

In February 14-16, I´m returning to Hamburg for a Lifedancing and Lifesinging workshop – I Sing The Body Electric (yes – I´m inspired by Walt Withman´s poem – and the super cool song from Fame).
It´s been a few years since I offered a Lifedancing and Lifesinging workshop and I´m super excited about it. 
Here are a few words about the work.
Centering and grounding: these practices are the foundation in the Lifedancing-method, and they guide us us into embodied presence so that we can enter and feel the body – from the inside. This allows for deeper, inner connection and an embodied sense of self and oneness at the same time. From this state, conscious dance and voice can arise and flow effortlessly into creative shapes and sounds.
Lifedancing: conscious dance and movements brings us into the knowing body and into connection with the dancer within
Lifesinging: devotional voice practice designed to support authentic expressions of Self. Lifesinging invocates the energy of the heart and connects us with love and devotion.
Relaxation: the key word. Remember… no need to push, it is all about surrender…
Connection and co creation: remember – you don´t have to do it alone – and it is sooo much more fun to do it together.
We welcome both men and women, beginners as well as experienced dancers.
The workshop will be held in easy to understand English.
Maybe I´ll see you at the dance floor…
Warmly welcome!
14.02.2020, 20.15-21.45
15.02.2020, 10.00-18.00
16.02.2020, 10.00-16.00
Kyodo Dojo,Mendelsohnstrasse 15, 22761 Hamburg
Haus B, 1 Stock
225 €
Information and registration Claudia Seifert
info@claudiaseifert.de
annpurnaloves.me/events
+49 173-10 85 091