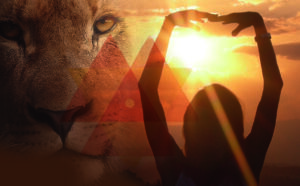 Women's Temple with Lifedancing
9-11 October 2020 near Munich
Carina-Maria Möller & Yashodhara van Vilsteren & Team
Dear Sister…
Welcome to the world of hindu goddess Durga.
Let her radiant heart connect you with fierce love.
Let her incredible power inspire you into relaxed authority.
Let her guide you into soft presence in your sexual center.
And let her teach you how to ride the tiger… to consciously ride, manage and direct energy.
During this weekend we will dive deeply into temple practices, goddess yoga and Lifedancing:
– Respectful touch: give and receive healing touch
– Dialogue practices and sharing circles: express yourself, listen and learn
– Devotional singing: a sacred portal into the energy of the heart – embodied, unconditional love.
– Silent meditation: connect and integrate awareness with spacious presence
– Lifedancing: conscious dance and movement – enter into the knowing body that holds and contains it all.
About Carina-Maria Möller
Carina-Maria Möller is the founder and director of Lifedancing.
She lives and teaches in Gothenburg, Sweden, where she offers Lifedancing classes on a weekly basis as well as a one-year teachers training program.
She is mother of two and stepmother of two children.
About Yashodhara Van Vilsteren
Yashodhara is an Awakening Women Temple Training Teacher, originally from Holland and lives near Munich.
She has participated and assisted in almost all AWI seminars since 2005.
For 14 years she has been facilitating women's temple evenings, days and weekends.
In the last years she is also teaching the AWI Temple Training and the AWI 9-Monthprogram.
Practical Information
Date: 09 – 11 October 2020, Friday 7 pm till Sunday 4 pm
Place: Hof Integra, 86424 Dinkelscherben: www.hofintegra.de
Regular cost: 295 €
Early bird cost: 250 €, registration and payment before 10. August 2020
Lodging including food: 65 € – 80 € / day
Information & Registration: www.komm-dir-naeher.de
Contact: Yashodhara van Vilsteren, info@komm-dir-naeher.de/ Mob: +49 163 344 86 14
The Crack/Sprickan
Forget your perfect offering
There is a crack in everything
That´s where the light gets in
Leonard Cohen
Dansdag i Lifedancing med Carina-Maria Möller
Lö. 17/10 2020, Göteborg
Vår kollektiva – och individuella – strävan efter perfektion stryper just det vi längtar efter allra mest. Vår prestationsångest, rädsla och stress förminskar och separerar oss, och hindrar oss från fritt, flödande liv i kärlek och närvaro, glädje och kreativitet, omsorg och gemenskap.
Men den perfekta tillvaron existerar inte.
Livet – det verkliga levande livet – är komplext och fullt av ofullkomlighet, revor, hål och fläckar.
Under den här dansdagen rör vi oss försiktigt in i sårbarhetens spricka och granskar myten om the perfect offering.
Leonard Cohens text får vara vår guide och inspiration, Lifedancing-praktiken vår metod.
Gamla och nya dansare varmt välkomna!
Ur kursinnehållet:
– Centrering och grundning – basövningarna i Lifedancing.
– Lifedancing – dansa dig in kroppen till skön musik.
– Sittande meditation – närvaro och fokus.
– Poesi – inspiration och medicin.
– Dialogövningar i dyader och helgrupp – formulera det du upplever. Lyssna och lär av andras berättelser.
The Crack – Dansdag i Lifedancing, Göteborg
Lö. 17/10 kl. 10.00-18.00, uppvärmning från 9.45
Musikens Hus, Djurgårdsgatan 13, Gbg, ingång från gården
950/750 kr, den högre kostnaden om du arbetar, annars den lägre
Shake Your Everything fr. 17/4 kl. 19.00-22.00 ingår i kostnaden för den som vill