Born To Be Alive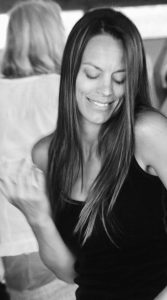 Lifedancing Workshop med Carina-Maria Möller 19-20/10 Göteborg
Vi föds livs levande…
…men snabbt förlorar vi vår naturliga livfullhet.
Stress och andra livsbetingelser drar ihop våra muskler och vi blir stela och spända.
När vi dansar sätter vi år av stelhet i rörelse.
Spänningar släpper sakta och vi börjar känna oss mer levande.
Återtar vår naturliga rörelsefrihet, får kontakt med energi och livsglädje.
Ur kursinnehållet:
– Centrering och grundning – landa i kroppen 
– Lifedancing – dansa dig levande till inspirerande musik
– Sittande meditation – kultivera närvaro och fokus
– Dialogövningar – formulera det du känner och tänker, lyssna och lär av andras berättelser
Du behöver inte ha prövat fri dans eller Lifedancing tidigare för att kunna vara med,
du behöver bara ha lust att röra dig fritt.
Dansa i bekväma kläder som du känner dig fri i.
Dans eller gympaskor.
Ta med vattenflaska.
Born To Be Alive – Lifedancing Workshop 
Lö. 19/10 kl. 10.00-18.00, sö. 20/10 kl. 10.00-16.00
Musikens Hus, Djurgårdsgatan 13, Göteborg, ingång från gården
1750/1550 kr, den högre summan för dig som lönearbetar, annars den lägre
Shake Your Everything fr. 18/10 kl. 19.00-22.00 ingår i kostnaden för den som vill.
Anmälan carinamaria@lifedancing.se
Born To Be Alive 
Lifedancing Workshop with Carina-Maria Möller, Sweden
Munich October 25-27 2019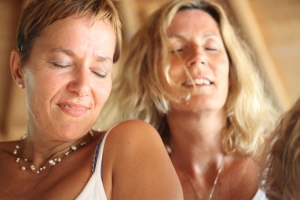 We were born be alive.
Yet we often feel depleted and disconnected.
How can we reclaim our natural state of aliveness, and even increase it?
How can we connect deeper with ourselves and others?
How can we experience more energy and joy?
– Return to presence, again and again
– Deal with numbness with movement and dance
– Put resistance in motion
– Increase the energy level with conscious breath
– Open up to others
Lifedancing: free dance and movements brings us into the knowing body
Lifesinging: devotional singing invocates the energy of the heart
Meditation: silent meditation connects us with spacious presence
Dialogue practices: share with others, listen and learn
Welcome!
Lifedancing is a free dance and movement practice inviting you to connect with the dancer within.
Lifedancing is open to both men and women.
We welcome beginners as well as experienced dancers.
The workshop will be held in easy to understand English.
Carina-Maria Möller is the founder and director of Lifedancing.
She lives and teaches in Gothenburg, Sweden, where she offers Lifedancing classes on a weekly basis as well as workshops and a one-year Lifedancing teacher training program.
She is mother of two and stepmother of two.
Friday, 25.10.2019: 19:00 – 21:00 Open Lifedancing evening Shake Your Everything, warm up 18:15
Saturday, 26.10.2019: 10:00 – 18:00, warm up 9:45
Sunday, 27.10.2019: 10:00 – 16:00 warm up 9:45
Location Yoveda-Yoga und Seminarzentrum – Bahnhofstr. 24, 86938 Schondorf am Ammersee
Cost 245 €
Early bird 215 € before 25.08.2019
Open Lifedancing evening : Shake Your Everything
Friday 25.10. 2019, 19:00 – 21:00, warm up 18.45
Location Yoveda-Yoga und Seminarzentrum – Bahnhofstr. 24, 86938 Schondorf am Ammersee
Cost 20 €
Information & registration
Yashodhara van Vilsteren
info@komm-dir-naeher.de
www.komm-dir-naeher.de
Tel: +49 (0)1633448614