Safe In My Own Skin
Lifedancing Workshop with Carina-Maria Möller Caur
Munich Januari 19-21 2018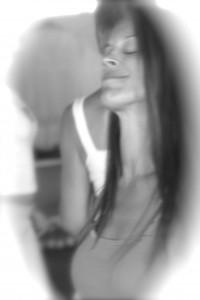 "Dance has the profound power to heal the body, psyche and soul." Anna Halprin
In this Lifedancing workshop, you will be guided into the pleasure of embodied presence.
You will explore:
– How to be safe in your body, and in your life.
– Connect with, and trust your gut feeling.
– The importance of clear boundaries in order to feel safe.
– How to deal with resistance and obstacles in the body, at the dance-floor and in everyday life.
Lots of free, creative dancing. Also centering, grounding, respectful touch, dialogue practices, meditation and singing.
Warmly welcome!

Safe In My Own Skin
Date & Time
Friday, 19.01.2018: 19:00 till 21:00
Open Lifedancing evening: "Shake your everything"
Saturday, 20.01.2018: 10:00 – 18:00
Sunday, 21.01.2018: 10:00 – 16:00
Warm up 15 minutes beforeCost
Regular cost: 245 €
Early bird cost: 215 € ((by registration & paying till 1st of December 2017)
Open Lifedancing evening: "Shake your everything"
Friday, 19.01.2018: 19:00 till 21:00
Cost: 20 €
Venue
Yoveda Yoga- und Seminarzentrum
Bahnhofstraße 24
86938 Schondorf am Ammersee (near Munich)
Germany
Information & Registration
Yashodhara van Vilsteren
info@komm-dir-naeher.de
www.komm-dir-naeher.de
Tel: +49 (0)1633448614
True Colors

Yogini Summer Ashram
For the last eleven years I have had the great honor to be a part of the Awakening Women Team with Chameli Ardagh at the Yogini Summer Ashram, Corfu, Greece.
I believe that Chameli is one of the world leading voices on feminine spirituality, and if you are a women, longing to go dive deeply into the realm of the Goddess, I deeply recommend this retreat. Practice with women from all over the world. Merge into sisterhood and friendship. Get nourished, challenged, loved beyond your wildest dreams.
I will teach Lifedancing during week one and two, 4-5 days/week, 1-1 1/2 hour/day.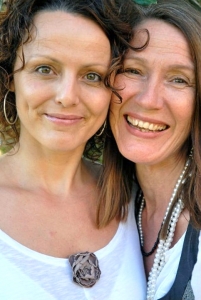 Yogini Summer Ashram
Corfu, Greece, 18/6-16/7
Choose one, two, three or four weeks.
Information and booking here:
www.corfuretreat.com
More information on Chameli´s work here:
www.awakeningwomen.com