I´ve Got The Power
Kropp Kraft Kreativitet 
Lifedancing workshop med Carina-Maria Möller Caur
28-29/10, Göteborg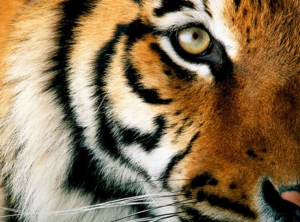 Många av oss har ett komplicerat förhållande till kraft.
Ofta är vi rädda för den och håller den tillbaka.Står inte upp
Säger inte
Ger upp
Ger bort
Krymper
Eller så kör vi över oss själva och andra.
Är för mycket
Tar för mycket plats
Syns för mycket
Hörs för mycket
Hur kan vi få en balanserad relation till vår kraft?
Och hur kan kraften ge näring åt vår kreativitet?
Ur kursinnehållet:
– Lifedancing: fri dans och rörelse – dansa dig in i kraften.
– Centrering och grundning – lär dig att hålla och härbärgera din kraft i kroppen.
– Träna upp förmågan att rikta kraften dit du vill.
– Kreativitet – kraftfull medicin.
– Sittande meditation – närvaro och fokus.
– Dialogövningar i dyader och helgrupp – formulera det du upplever. 
  Lyssna och lär av andras berättelser.
Lifedancing Workshop I´ve Got The Power 
Lö. 27/10 kl. 10.00-18.00, sö. 28/10 kl. 10.00-16.00.
Få platser kvar!
1750/1450 kr (den högre summan för dig som lönearbetar, annars den lägre).
Shake Your Everything – Öppen Lifedancing-kväll – fr. 26/10 kl. 19.00-22.00 – ingår i kostnaden för den som vill.
Musikens Hus, Djurgårdsgatan 13, Göteborg.
Anmälan och information: 
carinamaria@lifedancing.se
 eller sms 073-555 33 82.
Safe In My Own Skin
Lifedancing Workshop with Carina-Maria Möller Caur
Munich Januari 19-21 2018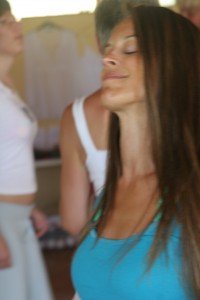 "Dance has the profound power to heal the body, psyche and soul." Anna Halprin
In this Lifedancing workshop, you will be guided into the pleasure of embodied presence.
You will explore:
– How to be safe in your body, and in your life.
– Connect with, and trust your gut feeling.
– The importance of clear boundaries in order to feel safe.
– How to deal with resistance and obstacles in the body, at the dance-floor and in everyday life.
Lots of free, creative dancing. Also centering, grounding, respectful touch, dialogue practices, meditation and singing.
Warmly welcome!

Safe In My Own Skin
Date & Time
Friday, 19.01.2018: 19:00 till 21:00
Open Lifedancing evening: "Shake your everything"
Saturday, 20.01.2018: 10:00 – 18:00
Sunday, 21.01.2018: 10:00 – 16:00
Warm up 15 minutes beforeCost
Regular cost: 245 €
Early bird cost: 215 € ((by registration & paying till 1st of December 2017)
Open Lifedancing evening: "Shake your everything"
Friday, 19.01.2018: 19:00 till 21:00
Cost: 20 €
Venue
Yoveda Yoga- und Seminarzentrum
Bahnhofstraße 24
86938 Schondorf am Ammersee (near Munich)
Germany
Information & Registration
Yashodhara van Vilsteren
info@komm-dir-naeher.de
www.komm-dir-naeher.de
Tel: +49 (0)1633448614
Yogini Summer Ashram
For the last eleven years I have had the great honor to be a part of the Awakening Women Team with Chameli Ardagh at the Yogini Summer Ashram, Corfu, Greece.
I believe that Chameli is one of the world leading voices on feminine spirituality, and if you are a women, longing to go dive deeply into the realm of the Goddess, I deeply recommend this retreat. Practice with women from all over the world. Merge into sisterhood and friendship. Get nourished, challenged, loved beyond your wildest dreams.
I will teach Lifedancing during week one and two, 4-5 days/week, 1-1 1/2 hour/day.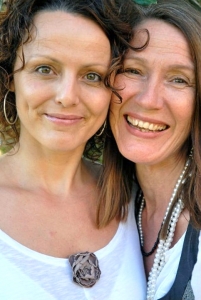 Yogini Summer Ashram
Corfu, Greece, 18/6-16/7
Choose one, two, three or four weeks.
Information and booking here:
www.corfuretreat.com
More information on Chameli´s work here:
www.awakeningwomen.com
Charge! Dansa ut det gamla året och ta emot 2018



Charge!
Lifedancing workshop, januari 2018
med Carina-Maria Caur och Lifedancing-teamet
Ur kursinnehållet:
– Återblick på året som gått: fira det vi lyckats sätta igång eller fullborda under 2017.
– Dra lärdom och integrera. Släppa det som ska släppas.
– Få kontakt med vår innersta längtan: vad vill vi uppleva, skapa och dela med världen under 2018?
– Motivation och förändring – längtan som drivkraft och hjärtat som kompass.
– Stödstrukturer: hur kan vi skapa det stöd behöver vi i våra liv? Hur kan vi stödja andra?
Verktyg vi kommer att arbeta med utöver Lifedancing:
– Meditation
– Dialoger i dyader och sharing-cirklar
– Visions-karta för 2018
– Flexibla handlingsplaner